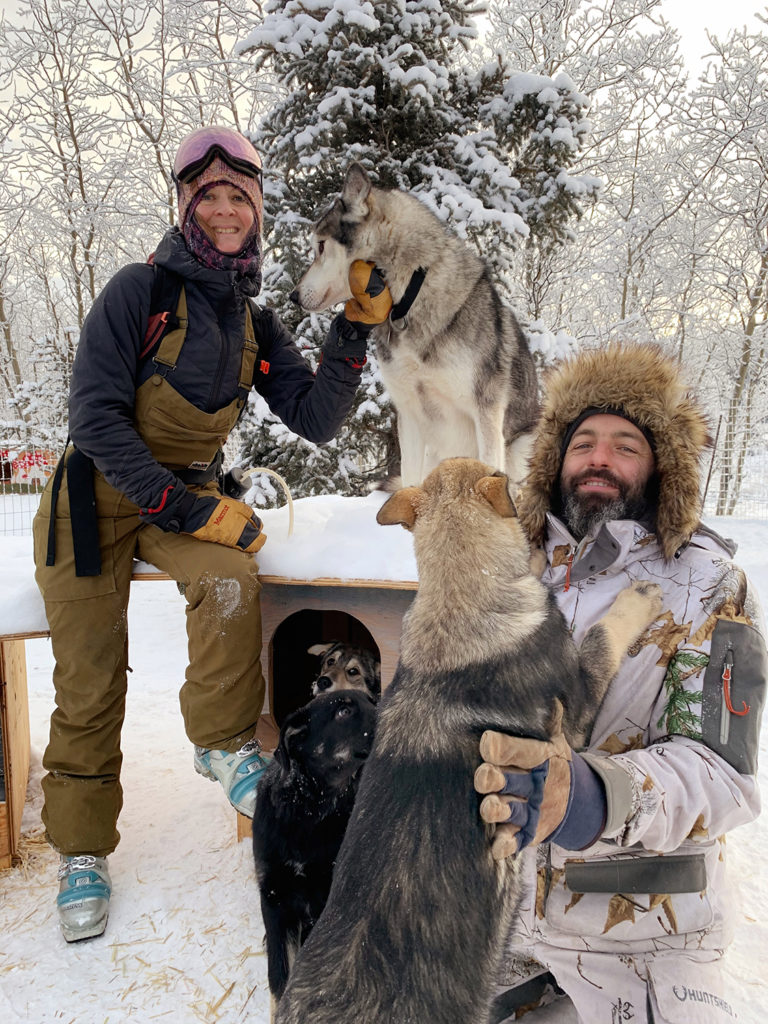 Raphaelle and Fabien are both Wilderness Advanced First Aid and respectively certified hiking guide, cross-country ski coach, and professional Ski Patrol . They enjoy being outdoor skiing and sleddoging with their sled dogs. After 15 years of hiking, skiing coaching , and patrolling in the Alps, France, they moved to follow their dream to the Yukon in 2014.
Raphaelle coached skiing at Mt Sima, then at the Whitehorse Cross-country Ski Club, and she now assists the lower and upper Elementary Yukon Montessori School students teaching French. She is also volunteering coaching cross country skiing for the Kwanlin Koyotes Ski Club every winter.
Fabien first discovered the Far North by participating in a three-month dog sledding expedition across Siberia in 2013. Then he trained sleddogs for the Yukon Quest sleddog race, and the Iditarod. He ran and he successfully completed several 500 km races in the Yukon and Alaska. He now works as Canadian Ski and Bike Patrol at Mt Sima and has been horseback guiding in summer.
In January 2020, they started Yu'Ski Expeditions offering ski pulk tours expeditions and half-day to full-day offtrack ski lessons for beginners to advanced skiers, from 7 y.o.
In summer 2020 they offered french immersion camps for kids trough Yu'Speak French Immersion Outdoors.